3 Geeks Web Design is a personal Internet service firm with offices on the East and West Coast. Our design team will develop your website to meet your needs and also the needs of your current and prospective clients.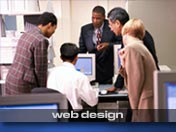 We specialize in personal service striving to fully understand the needs of our clients. We work with you to develop your website and continue to work with you promoting your website on the Internet long after the website is finalized. We are your personal webmasters without the cost of hiring a full-time consultant.


3 Geeks Web Design is here to meet your needs. We are more than a website design service, we offer full website development, hosting and most importantly, promotion. We are your website managers. We assist you in promoting your business, which of course is the objective when using such a powerful tool of communication.

Even though there are thousands of web consultants out there in cyberspace, there are few that offer our unique services. You need the personal touch and care we take in creating a website designed to fit your needs, your character and your personality. You also need to know that once your website is created -- we're still here -- working for and with you to maintain your web presence and get the most out of the Internet.
Because we believe that content is the most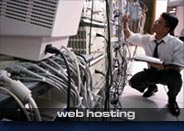 important factor of a web page, we work with you to fully understand your services and/or products. We also know that appearance is actually the first thing that captures your visitors' attention. We are your website PR team, as well as your hosting service.
Presently, we have an arsenal of backgrounds and other graphics that we carefully combine to give your website the look that best fits your needs -- whether it be way-out-there or ultra conservative.